ChamberFest
A music camp for all ages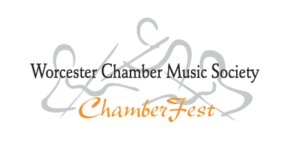 2018 Chamber Music Sessions    Ariana Falk, Director
Session I  July 2-6; Session II  July 9-13 Clark University, Worcester MA
Applications will be available in December 2017
Day participants 12+, Overnight participants 14+
Adult amateurs are encouraged to apply.
ChamberFest is an innovative chamber music camp for strings, woodwinds and pianists ages 12 through adult. We create a stimulating atmosphere that promotes cooperation and creativity in musicians of all levels through a combination of coaching sessions, workshops and concerts given by WCMS's world-class musicians Our program is tailored to suit both students of all ages and ability. Coachings, drumming, masterclasses, concerts – BBQ, sports, skit-night, and more!
 Musicians as Citizen: Youth Making Social Change through Music
Musician as Citizen, affectionately known as MAC, is our newest youth leadership initiative. This program provides ChamberFest students with opportunities to share their love of music and mentorship skills with youth in our community program, Neighborhood Strings throughout the year.
Click here to learn more. 
SUMMER FACULTY CONCERT SERIES 
Thursdays, July 5 & 12


---
---
 This program has been made possible, in part with support from ACMP The Associated Chamber Music Players, and the PEACE Fund of the Greater Worcester Community Foundation
Thank you!