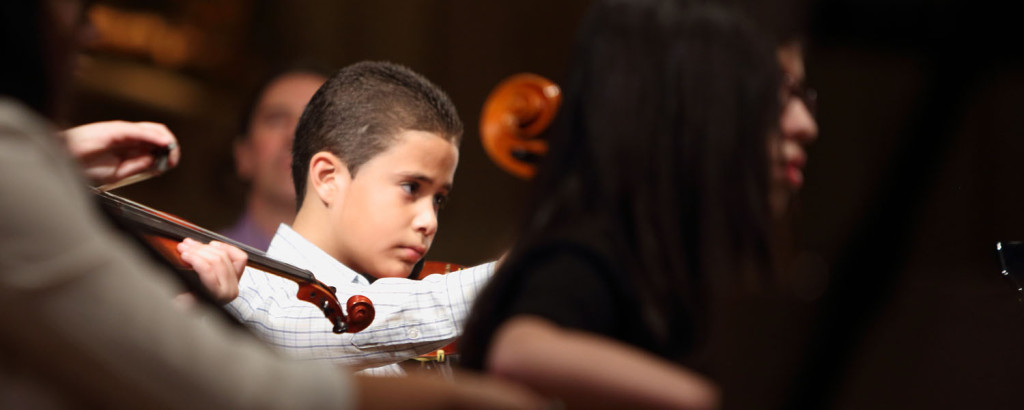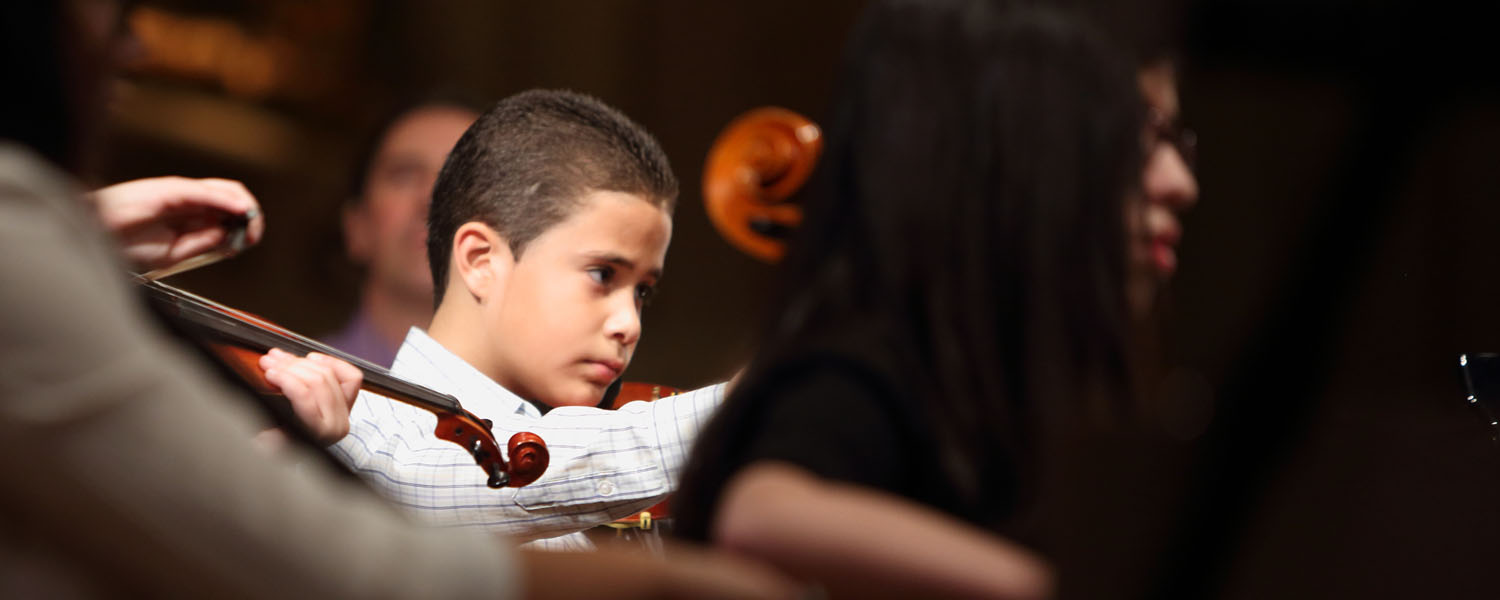 Our Program            Mentorship           Program History                Our Partners

---

 

With music as our vehicle, we believe in weaving together a strong fabric of community that safeguards youth and engenders sustainable transformation inside and outside the classroom.
Neighborhood Strings is an El-Sistema inspired, community-based program of the Worcester Chamber Music Society (WCMS) that offers free music lessons in violin, viola and cello to youth from Worcester's Downtown and Main South neighborhoods. The program provides affordable, high-quality arts education, fosters family involvement, and is open and accessible to the neighborhoods. Youth learn to make music together with musicians and friends from the WCMS. In the process, they discover a creative outlet that hones life skills like discipline, cooperation, imagination, and leadership. Teachers work to forge strong relationships with students that strengthen WCMS's ties to the community. The focus is not just on the child as a musician, but the child as a citizen and a contributing member of society.
The program runs 4 days a week. Students, ages 6-16 receive weekly lessons, orchestra and performance opportunities both in and after-school hours, most attending 2-3 times a week. We also help connect students with practice mentors and lead additional free concert trips, including trips to see WCMS concerts. As in any community-based program, Neighborhood Strings aims for a give-and-take learning relationship with its youth and families. Rather than imparting knowledge and skills in one direction, the program strives for a model that shares knowledge in both directions. The teachers, mentors, and performers of WCMS are as enriched by the relationship to their own communities as the neighborhoods are enriched in return.
Lessons take place at Woodland Academy, a neighborhood school in the Main South area, the Seven Hills Charter Public School, located in downtown Worcester serving a diverse cross-section of Worcester children, and Clark Street Elementary School, serving new refugee youth in the "New Citizens" program.  For more information or to get involved, contact Ariana Falk, Education Director for the Worcester Chamber Music Society at Ariana@worcesterchambermusic.org.
Neighborhood Strings was named as one of the Massachusetts Cultural Council's SerHacer programs as part of their new Community Music Initiative.
Neighborhood Strings has been selected to receive the prestigious 2017 Arts|Learning "Outstanding Community Arts Education Collaborative—Music" award. This award honors organizations and individuals who have developed model arts collaborative programs between school and community cultural resources.
Support Neighborhood Strings!
DONATE
Neighborhood Strings is funded in part by:
Amelia Peabody Foundation, DCU for Kids Foundation, Fred Harris Daniels Foundation,  Ruth H. and Warren A. Ellsworth Foundation, Greater Worcester Community Foundation, Johnson String Foundation, Stoddard Charitable Trust, UniBank, and the Webster Five Foundation
Neighborhood Strings is supported by ACMP – Associated Chamber Music Players. ACMP is a worldwide membership organization that supports the playing of chamber music for pleasure among musicians of all ages, skill levels, and backgrounds.
This project is supported in part by the Massachusetts Cultural Council's SerHacer Community Music Initiative, which receives support from the State of Massachusetts and the National Endowment for the Arts.