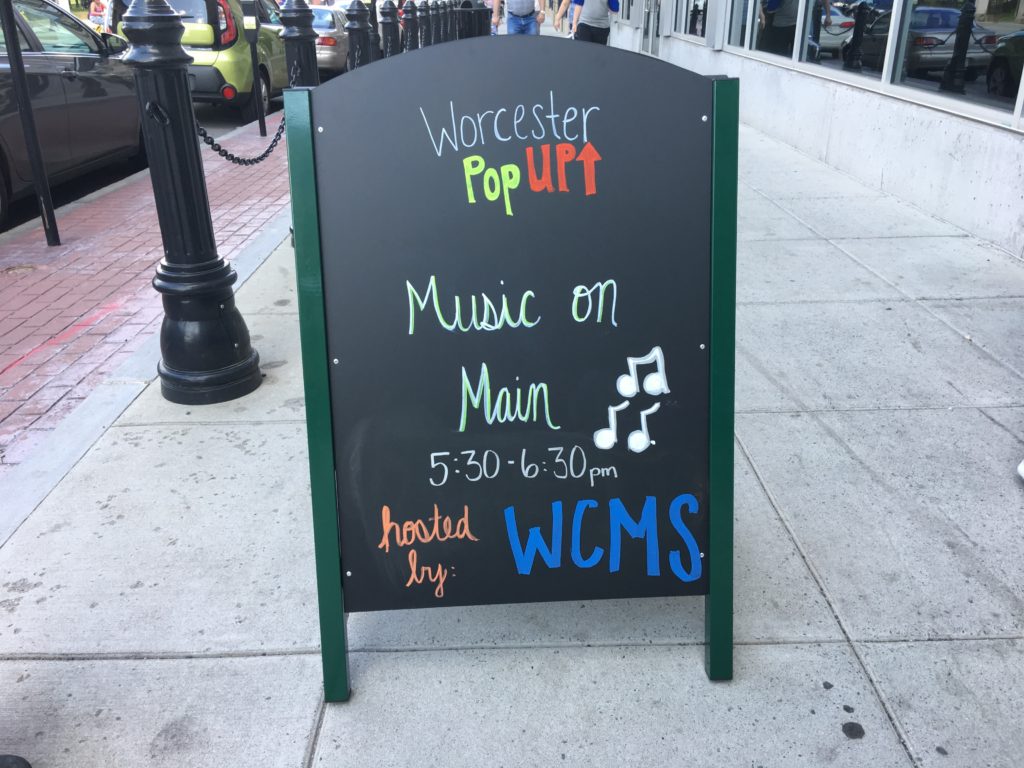 A community concert series at the new Worcester Popup featuring musicians and friends of the Worcester Chamber Music Society in non-traditional neighborhood venues. The one-hour concerts are free, informal, and focus on the Main South community. Kids, first-timers and seasoned concert-goers are all welcome.

Friday, November 16, 2018 @5:30 PM
Featuring  Revma, a Greek Folk band featuring Rohan Gregory, member of WCMS and Neighborhood Strings teacher. Revma features traditional Greek instruments such as the lauto, accordion, dumbek, and clarino.
May 24, 2019 – Check back in the spring for our program

Worcester PopUp
20 Franklin Street, Worcester
5:30-6:30 PM
Free admission
Worcester Chamber Music Society is funded in part by a grant from the Massachusetts Cultural Council, a state agency. WCMS is committed to deepening its impact on the Neighborhood Strings community, and expanding its Music on Main series to include musical traditions from around the globe. This new initiative is funded in part by the Barr Foundation and the Greater Worcester Community Foundation.
Share