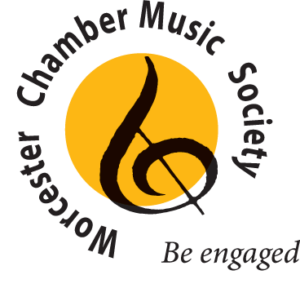 To our valued patrons and supporters:
UPDATE: March 23, 2020 –
We hope that you're all feeling well and are staying healthy during this challenging time. Your well-being, and the safety of our musicians and staff, are paramount to us as we all work to rise to this extraordinary occasion.
It is with disappointment that we inform you that we're postponing the April Concerts, including both performances of Elegy. The dates and times are as follows:
The April 17 concert at the Fitchburg Art Museum has been rescheduled to Friday, July 17 at 8:00 PM.
The April 19 concert at Curtis Hall has been rescheduled with a new location and time: Thursday, July 16 at 8:00 PM at Razzo Hall, Clark University.
We have not made any changes to the May 14 Cafe Concert at Nuovo Restaurant. We will make a final decision by the end of April.
If you are unable to make it to these dates or times, you may request a full refund, ticket exchange, or you donate your ticket back to us. Your donations help offset the expenses we have incurred as a result of the COVID-19 crisis. Your support is critical, now more than ever.
It's difficult to properly express how much we appreciate your patience and understanding during this incredible time.
Above all else, stay safe and healthy.
Warmly,


Tracy Kraus
Executive Director