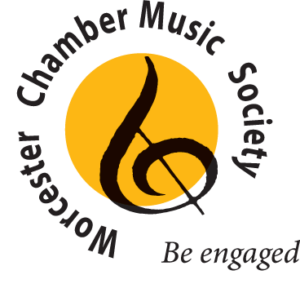 To our valued patrons and supporters:
UPDATE: May 20, 2020 –
We hope that you're all feeling well and are staying healthy during this challenging time. Your well-being, and the safety of our musicians and staff, are paramount to us as we all work to rise to this extraordinary occasion.
We are paying careful attention to all information and guidelines from the CDC, WHO, Massachusetts Dept. of Public Health, and the City of Worcester. We will not perform live concerts unless it is safe to do so as determined by the scientific and health experts.
It is with disappointment that we inform you that for your safety, we must cancel all remaining concerts this season.  The dates are as follows:
June 1 Cafe concert (originally March 12)
July 16 & 18 concerts (originally April 17 & 19)
You may request a full refund, or you may donate your ticket back to us. Your donations help offset the expenses we have incurred as a result of the COVID-19 crisis. Your support is critical, now more than ever.
ChamberFest 2020: We will be virtual this summer and have designed fun ways to stay engaged and make music together!
It's difficult to properly express how much we appreciate your patience and understanding during this incredible time.
Above all else, stay safe and healthy.
Warmly,


Tracy Kraus
Executive Director