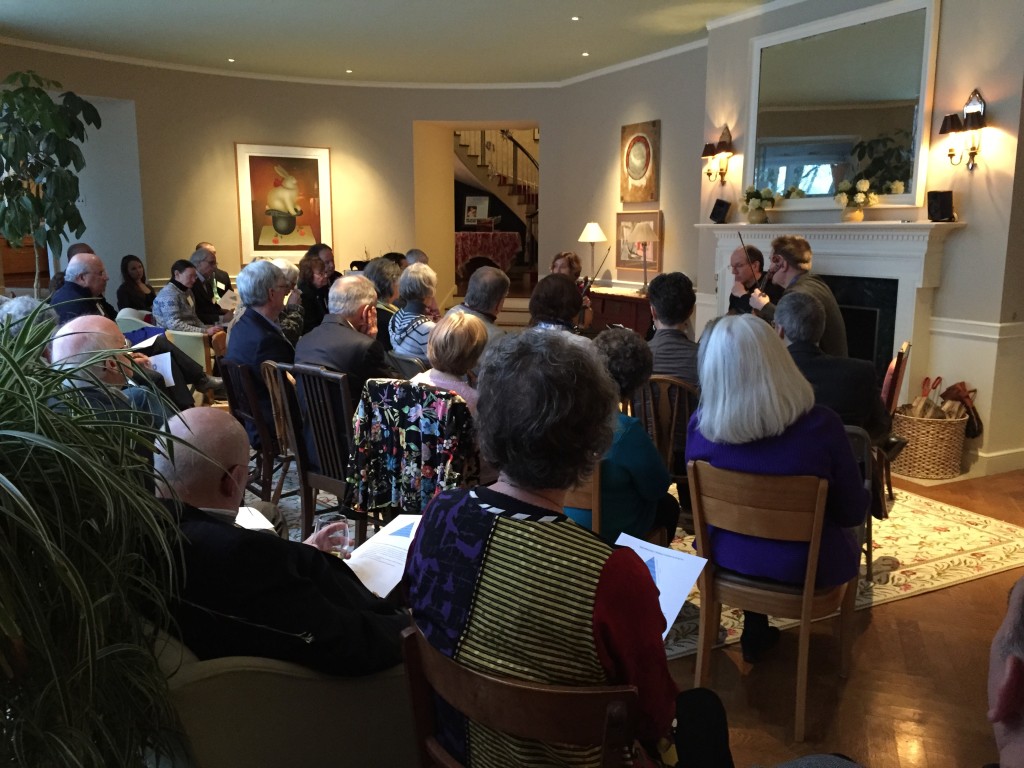 A VOR is a fascinating opportunity to watch WCMS at work and see how a piece of music is shaped and polished by the musicians.  Experience the process as the musicians work out matters of interpretation, mood, and elements of style. They are performed in private homes and other venues and include a light dinner following the rehearsal.  It is truly a unique, engaging and enlightening experience. All proceeds benefit Neighborhood Strings. 
Cost $80 pp, proceeds fund Neighborhood Strings and other community programs.
VOR 1: Sunday, September 16, 2018  5:00-8:00 PM
A private home in Worcester
JANACEK String Quartet No. 1
VOR 2: Saturday, April 6, 2019   5:00-8:00 PM
A private home in Worcester
MENDELSSOHN Piano Trio in D minor
Please note that this is a donation, not a ticket purchase.
To reserve online, fill out the donation form online. Location will be sent with your donation confirmation.
Reserve for September 16 – SOLD OUT
Reserve for April 6 – SOLD OUT (please call 508-757-5006 to be added to the waiting list)