2021-2022 | Season 16
To ensure your safety and comfort, we are requiring proof of vaccination and masking for all. Please see our full Health and Safety protocol.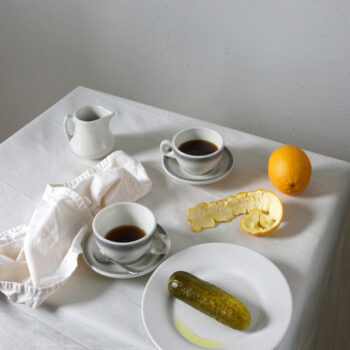 A Dill Pickle: Story Synopsis
Katherine Mansfield and Her Short Stories
A Dill Pickle
Sunday, Oct. 10 | Jean McDonough Arts Center BrickBox @3:30 PM
World Premiere Chamber Opera
A Dill Pickle by Matt Malsky
Caitlin Felsman, mezzo-soprano
Cailin Marcel Manson, baritone
Peter Sulski, violin
Mark Berger, viola
Ariana Falk, cello
Production Team:
Director: Kirk Jackson
Scenic Projection Designer: Stephen DiRado
Video Design: Soren Sorenson
Lighting: Kevin McGerigle
Costume Designer: Charles Schoonmaker
Livestreaming: John Freyermuth
In a chance encounter in an Edwardian café, Vera meets her former lover. The couple's ensuing conversation ranges widely from their shared memories to their lives since the split and explores the themes of lost love and regret, self-centeredness and missed connections, new experiences — and improbably, a dill pickle! Based on a short story by Katherine Mansfield.
Tickets
In-person: Adults $38-$40, Students $10
EBT/WIC $5, Youth 17 and under free
Live stream: Adults $20, Household $38, Student $10
EBT/WIC $5, Youth 17 and under free