2022-2023 | Season 17 Guest Artists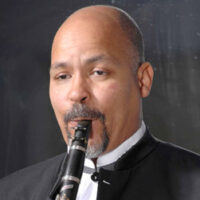 A chamber music Concert Artist Guild winner, clarinetist Eric Thomas is an active performer, having appeared as a guest artist with several groups including the Apple Hill Chamber Players, the Sylvan Winds, the Bar Harbor Music Festival, the Boston Pops Traveling Ensemble, the Bravo! Festival at Vail, the Wellesley Composers Conference, The Sebago-Long Lake Music Festival and the Cabrillo Contemporary Music Festival.
As a freelance artist he has toured with Goldovsky Opera, Houston Grand Opera, Opera New England, The New England Ragtime Ensemble, The New England Conservatory Contemporary Ensemble, and The National Gilbert and Sullivan Tour. He has been a substitute with several orchestras including The Florida Orchestra, The Charlotte Symphony, La Orquestra Sinfonica de Monterrey, The New Jersey Symphony Orchestra, New York City Opera in the Park Orchestra, The Southwest Florida Orchestra, and the Cabrillo Festival Orchestra.
As a composer, his most recent commissions have come from the Sonad Project, Colby College Symphony Orchestra, concert pianist Ilya Friedberg, and the Bar Harbor Music Festival. Eric has been a guest lecturer/performer at several colleges and universities including Brown, Harvard, Boston University, Centenary College, Southeastern Louisiana University, Boston Conservatory of Music and Duke.
Recently retired as the Director of Bands at Colby College, Mr. Thomas is the newly appointed Conductor and Director of Music of the Keene Chamber Orchestra and Director of Music at the Putney School in Putney VT. and adjunct faculty at University Maine Augusta.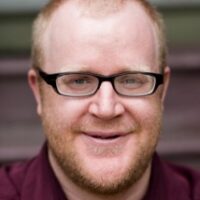 Jesse Holstein, violin graduated from Oberlin where he studied with Marilyn McDonald. He then received his Master's degree with James Buswell at the New England Conservatory. Prior to Oberlin, he studied violin with Philipp Naegele in Northampton, Massachusetts. 
An active recitalist, orchestral and chamber musician, Jesse is currently concertmaster of the New Bedford Symphony.  In recent summers, he has performed at the Bravo Festival in Vail Colorado, the Montana Chamber Music Festival in Bozeman, the Bay Chamber Concerts in Rockport, Maine, and the Apple Hill Festival in Sullivan, New Hampshire.  In recent summers, Jesse attended the Violin Craftsmanship Institute in Durham, New Hampshire, where he learned about instrument repair.

While an undergraduate, Jesse taught for the Oberlin Preparatory Program in the Lorain, Ohio public schools. Also at Oberlin, he served as Assistant Concertmaster and later as Music Director of the Royal Farfissa Disco Juggernaut. 
Currently, Jesse is a teacher and resident musician for Community MusicWorks and is a member of the Providence String Quartet, who is the quartet in residence for the program.  With the Quartet, Jesse has performed with the Muir, Miro, St. Lawrence, Orion, and St. Lawrence Quartets, as well as pianist, Jonathan Biss; cellist, Matt Haimovitz; Cleveland Orchestra Principal Oboe, Frank Rosenwein, and violist Kim Kashkashian, among others.  Community MusicWorks is a youth and family-mentoring program that provides free instruments, lessons and a variety of programs for youth in urban neighborhoods in Providence.  They have recently been selected as one of the nation's top 15 after-school arts programs in the country by the President's Committee on the Arts and Humanities and were featured in the New Yorker Magazine. 
In the summer of 2009, Jesse was a Violin Professeur at L'Ecole de Musique, Dessaix Baptiste in Jacmel, Haiti.  He coaches chamber music every summer at the Apple Hill Center for Chamber Music. In August, 2012, an interview with Jesse was published in Strings Magazine about his teaching philosophy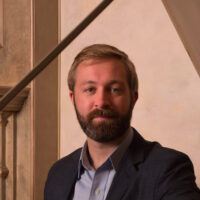 John McKean is a harpsichordist and musicologist based in Boston, where he serves on the faculty and is chair of the Historical Performance Department at the Longy School of Music of Bard College. Frequently in demand as both a soloist and continuo player, he has performed extensively throughout Europe and North America, with concert engagements bringing him to venues as far afield as the Concertgebouw (Amsterdam), Fondazione Cini (Venice), Museu da Música (Lisbon), St. Martin-in-the-Fields (London), Norðurljós Hall (Reykjavík, Iceland), and the Philips Collection (Washington, DC). Critically acclaimed for his "intelligent" and "precise" playing (The Washington Post) as well as his "sonorous brilliance and thrilling, dance-like energy" (Allgäuer Zeitung), John performs with leading American and European ensembles, including Apollo's Fire, Emmanuel Music, the Catacoustic Consort, Camerata Vocale Freiburg, Habsburger Camerata, and has appeared with the Jacksonville, Naples, Portland (Maine), and Pittsburg symphony orchestras (among others). He counts among his live radio broadcasts performances on NPR, BBC Radio 3, and Deutschlandradio Berlin.
John holds degrees in German Studies and Harpsichord Performance from Oberlin College/Conservatory and an advanced performance diploma from the Hochschule für Musik Freiburg (Germany), where he studied with Lisa Crawford/Webb Wiggins and Robert Hill respectively. He received additional instruction over the years from some of the greatest modern masters of historical keyboards, including Arthur Haas, Jacques Ogg, Skip Sempé, Jesper Christensen, Ketil Haugsand, Mitzi Meyerson, Richard Egarr, and Gustav Leonhardt. He also holds an M.Phil. and a Ph.D. in historical musicology from the University of Cambridge (U.K). His master's thesis unearthed new details concerning the life and works of French harpsichord composer Gaspard Le Roux, while his doctoral dissertation examined the development of keyboard technique during the German Baroque. For several years he served as an assistant editor of the Oxford University Press journal Early Music. Beyond his musicological work and performing career, he also maintains an active interest in instrument building (he regularly performs on a 17th-century style Flemish harpsichord of his own making), music publishing, typography, and exploring the remote corners of his home state of Maine.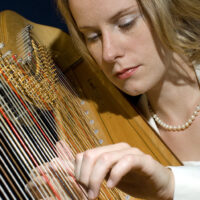 Harpist Franziska Huhn is a vibrant musical force as a soloist, chamber musician, pedagogue and orchestral performer. Ms. Huhn has given solo recitals throughout the United States and worldwide in Lithuania, Norway, Poland, Turkey, Georgia, Russia, Syria, Pakistan and Germany, including performances for German Presidents Johannes Rau and Horst Koehler at Schloss Bellevue. Ms. Huhn has been featured in recital on WGBH's "Live from Studio 1" and as part of 
New England Conservatory's First Mondays performance series. In 2007 Ms. Huhn's recording Harp Solo was released and features both contemporary and classical works for harp. 
A 2003 Fromm Fellow, Ms. Huhn is known as a proponent of contemporary music for harp and performs works written especially for her by composers Daniel Pinkham, Lior Navok, and John Heiss. Ms. Huhn plays as part of contemporary chamber ensembles Callithumpian Consort, Collage New Music and Sound Icon. Since 2007 Ms. Huhn has served as a performer and coach at the Summer Institute for Contemporary Performance Practice (SICPP) at New England Conservatory. 
Ms. Huhn performs as part of harp and flute ensemble Duo Elysee based in Berlin, Germany. She has also performed as a substitute harpist with the Boston Symphony Orchestra as well as in orchestral positions with the Pacific Music Festival in Japan, the Gustav Mahler Youth Orchestra, and the Tanglewood Music Center in Lenox, Massachusetts. 
As a pedagogue Ms. Huhn holds faculty positions at New England Conservatory, Boston University, Longy School of Music of Bard College, and Wheaton College. Since 2003, Ms. Huhn has been the Assistant Director of the Harp Seminar at Boston University's Tanglewood Institute and has served on the faculty of the Connecticut Valley Harp Intensive since 2012. 
Ms. Huhn established herself as an artist of distinction at a very young age, earning first prize in the prestigious Jugend Musiziert Competition in Germany at the age of fourteen. She was then invited to study on a full scholarship with Lucile Lawrence at Boston University and then continued her harp studies with Ann Hobson Pilot at New England Conservatory, where she became the first ever harpist to be awarded the Artist Diploma by the Conservatory in 2005. In 2007, she received an Artist Diploma from the Hochschule für Musik und Theater in Hamburg, Germany.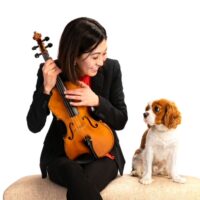 Violist Noriko Futagami performs with some of the area's most celebrated ensembles. She is a member of the Radius Ensemble, voted "Boston's Best Classical Ensemble of 2016" by the Improper Bostonian, as well as working with the Boston Musica Viva, Emmanuel Music, Cantata Singers and Winsor Music on a regular basis. She is principal violist for Boston Philharmonic Orchestra and section violist with Rhode Island Philharmonic.
As principal violist for Albany Symphony, she has participated in several Grammy nominated recordings, winning in 2014 John Corigliano's Conjurer/Vocalise. Since moving to Boston in 2011, she has become a fixture of the freelance scene, performing regularly with the Boston Modern Orchestra Project, Odyssey Opera Orchestra and Monadnock Festival Orchestra, as well the Boston Pops, Boston Ballet and Boston Landmarks Orchestras. She is a faculty member at Brown University.