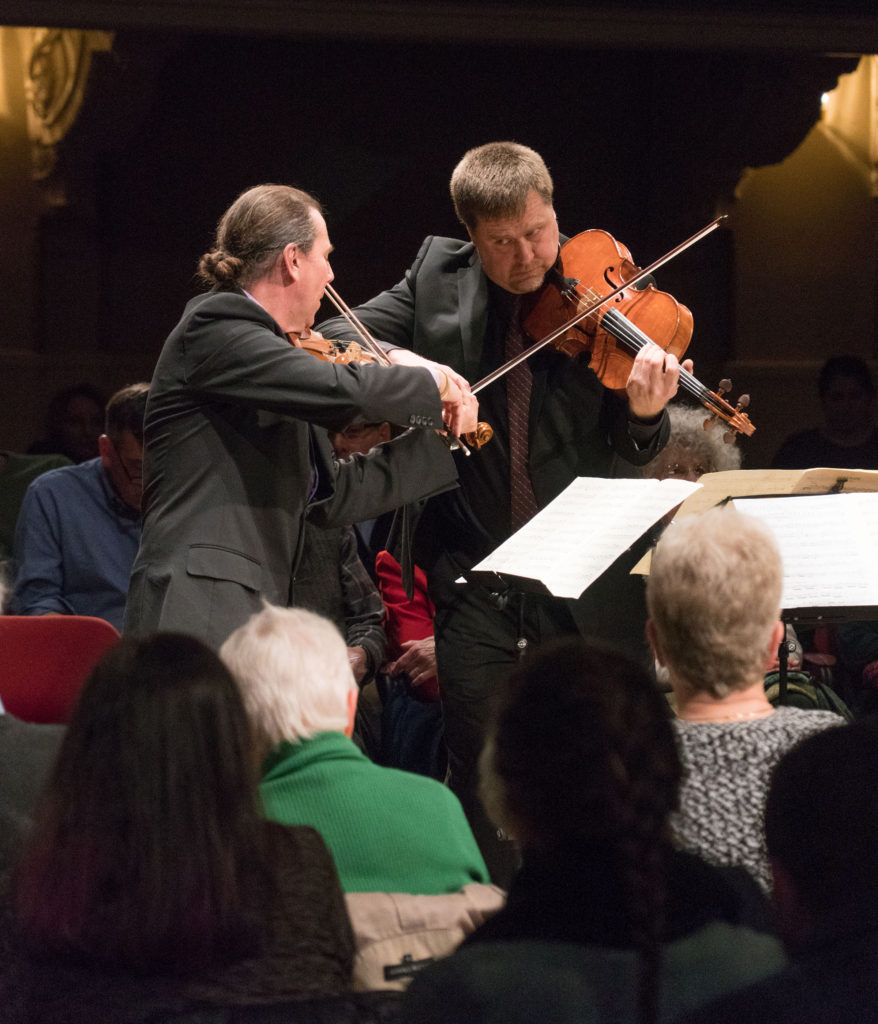 This concert is SOLD OUT. Email Jason@worcesterchambermusic.org to be placed on our waiting list.
This varied musical montage divides the string quartet in two and puts it back together again!  The astounding fugue from Bach's C major sonata is given its epic journey by two violins. The cello and viola then join forces to deliver the bracing intensity of Piston's Duo. The two halves then unite to sound the mountains and prairies with Dvorak's ever loved "American" String Quartet.
Thursday, March 8
6:30 PM Dinner | 7:45 PM Concert
Nuovo Restaurant
92 Shrewsbury Street, Worcester
Program
BACH   Fugue, from Sonata in C Major for solo violin, BWV 1005 (arranged for two violins)
PISTON Duo for viola and cello [listen]
DVORAK String Quartet No. 12 in F major, Op. 96, "American" [listen]
Krista Buckland Reisner and Rohan Gregory, violins; Peter Sulski, viola; Ariana Falk, cello
Tickets: Dinner + Concert $66, Concert only $30
Cafe Series is generously sponsored by Carol Seager and Associates, Inc.