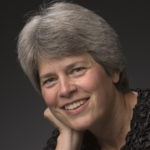 American soprano Kendra Colton "carried herself like a goddess and sang radiantly and vividly," according to a review in the New York Times. She has been soloist with major orchestras, ensembles, and festivals including the Boston Symphony, Los Angeles Philharmonic, Cleveland Orchestra, San Francisco Symphony, Minnesota Orchestra, Pittsburgh Symphony, Indianapolis Symphony, Houston Symphony, the National Symphony (Kennedy Center), and many others.
She has appeared at the festivals of Tanglewood, Banff, and Ravinia, the Casals Festival, the Santa Fe Chamber Music Festival and the Carmel Bach Festival. Her operatic credits include Boston Lyric Opera, Boston Early Music Festival, International Handel Festival in Göttingen and four centuries of music in numerous productions for Milwaukee's Skylight Opera. Kendra's solo CDs include Le Charme, a collection of French of songs and He Brought Me Roses, 25 lieder by Joseph Marx. She has also recorded the title role in Griffelkin by Lukas Foss with the Boston Modern Orchestra Project, and the St. John Passion and Cantatas BWV 133 and BWV 76 with Emmanuel Music, where she performs regularly in recitals, oratorios, and their weekly cantata series. In addition to her singing career, she teaches at Oberlin College in Ohio.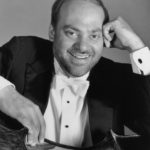 Originally from Long Island, New York, Anthony D'Amico, double bass, is in demand as a freelance musician throughout the New England area. He is a member of the Rhode Island Philharmonic, and the Portland and Springfield Symphonies, as well as serving as principal bass of the Boston Modern Orchestra Project, the Boston Philharmonic, and Opera Boston. During the summers he has recently served as principal bass of the New Hampshire Music Festival Orchestra, and currently participants in the Sebago-Long Lake Chamber Music Festival of Maine. His recording of the Elliot Schwartz Chamber Concerto I with the Boston Modern Orchestra Project was recently released on the BMOP/Sound label. A versatile artist, Mr. D'Amico's career routinely encompasses a myriad of styles including symphonic and chamber music, jazz ensembles and musical theater productions. He is a dedicated educator, and serves on the faculties of the New England Conservatory of Music Preparatory Division, the Walnut Hill School, and Project STEP.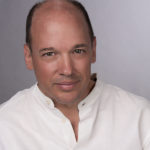 A native of Philadelphia, Kevin Galiè, harmonium, divides his time between his homes in Boston and Le Marche, Italy, performing, teaching, researching, and arranging music for chorus, ballet, and orchestral keyboard music. He is currently Music Director: Blessed John XXIII National Seminary, Weston, MA; Music Director: MIT Women's Chorale (founded 1933); Music Director/Founder: 'Coro-Dante' (all-Italian repertoire chorus); concert organist and orchestral keyboardist: organ, harpsichord, positiv organ, celesta, harmonium, from his own collection of instruments.
Within a month of graduating from Conservatory, Mr. Galiè won first prize in the S.R. Case Organ Competition, and from then on was featured as organist, harpsichordist, and concerto soloist for all of New England's important orchestras, including the Boston Symphony, Boston Philharmonic, The Boston Ballet Orchestra, and the Handel and Haydn Society. He recorded A Splash of Pops with the Boston Pops Orchestra.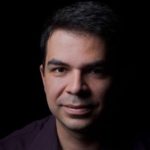 Percussionist Piero Guimaraes stands at the forefront of a new generation of international performers specializing in orchestral and contemporary music. A native of Brazil, Guimaraes presented the Brazilian premiere of several pivotal works by influential composers including Iannis Xenakis, Steve Reich and Peter Eotvos. Guimaraes concertizes extensively, having made his mark in halls across the United States, Brazil, Austria, Germany, Spain, and Holland. A versatile player, Guimaraes is a frequent participant in orchestral and contemporary music festivals including The World Orchestra, International Ensemble Modern Academy, Pommersfelden Summer Akademy and the Percussive Arts Society International Convention. He has collaborated extensively with living composers, working with John Luther Adams, Heinz Holliger, and Kaija Saariaho to name only a few. Additionally, Guimaraes performs regularly with the Rhode Island Philharmonic Orchestra, Boston Musica Viva, the United States Coast Guard Band and the New Bedford Symphony Orchestra and has performed under the baton of many world-renowned conductors including Maestro Kurt Mazur. Guimaraes earned his bachelor's degree from Sao Paulo State University in Brazil and holds a Master's and Doctor of Musical Arts degree from Stony Brook University in New York.
Guimaraes has performed at such prestigious venues as Merkin Hall, Carnegie Hall, Symphony Space, and Roulette and serves as a core member of the Iktus Percussion and Providence based new music ensemble, Verdant Vibes. Guimaraes and Iktus frequently perform world premieres and have presented master classes in the elite music departments of Oberlin Conservatory, Michigan State University. the University of Michigan, Eastman School of Music, and the University of Wisconsin at Madison. Piero serves as percussion coordinator and faculty member at the Rhode Island Philharmonic Music School.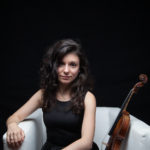 Violinist Lilit Hartunian enjoys a varied and active chamber music career, ranging from the Boston Symphony Orchestra Insights Series – in which she performed contemporary works on Symphony Hall stage – to Vellumsound, her one-year chamber music residency at the Museum of Fine Arts Boston, in which she curated and performed a season of chamber music paired with visual art in the museum's collection. Described as "brilliantly rhapsodic" by the Harvard Crimson, Ms. Hartunian has appeared as soloist at the SEAMUS, SCI, NYCEMF, Open Sound, and Third Practice festivals, as well as in a 2016 CD release by Ludovico Ensemble.  Praised by the Boston Musical Intelligencer for her "Paganiniesque virtuosity" and "captivating and luxurious tone, Lilit Hartunian has recently performed with Boston Modern Orchestra Project, Vermont Symphony, Sound Icon, Odyssey Opera, Callithumpian Consort, Guerilla Opera, and other leading ensembles. Ms. Hartunian has premiered a number of new works written for her by leading composers, and was chosen as one of twelve USA violinists to attend the Lucerne Festival Academy under the direction of Pierre Boulez.  In addition to her performance career, Ms. Hartunian serves on violin and chamber music faculty at The Rivers School Conservatory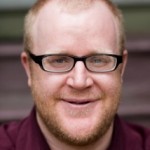 Jesse Holstein graduated from Oberlin where he studied with Marilyn McDonald. He then received his Master's degree with James Buswell at the New England Conservatory. Prior to Oberlin, he studied violin with Philipp Naegele in Northampton, Massachusetts. An active recitalist, orchestral and chamber musician, Jesse is currently concertmaster of the New Bedford Symphony. In recent summers, he has performed at the Bravo Festival in Vail Colorado, the Montana Chamber Music Festival in Bozeman, the Bay Chamber Concerts in Rockport, Maine, and the Apple Hill Festival in Sullivan, New Hampshire. In recent summers, Jesse attended the Violin Craftsmanship Institute in Durham, New Hampshire, where he learned about instrument repair. While an undergraduate, Jesse taught for the Oberlin Preparatory Program in the Lorain, Ohio public schools. Also at Oberlin, he served as Assistant Concertmaster and later as Music Director of the Royal Farfissa Disco Juggernaut.
Currently, Jesse is a teacher and resident musician for Community MusicWorks and is a member of the Providence String Quartet, who is the quartet in residence for the program. With the Quartet, Jesse has performed with the Muir, Miro, St. Lawrence, Orion, and St. Lawrence Quartets, as well as pianist, Jonathan Biss; cellist, Matt Haimovitz; Cleveland Orchestra Principal Oboe, Frank Rosenwein, and violist Kim Kashkashian, among others. Community MusicWorks is a youth and family-mentoring program that provides free instruments, lessons and a variety of programs for youth in urban neighborhoods in Providence. They have recently been selected as one of the nation's top 15 after-school arts programs in the country by the President's Committee on the Arts and Humanities and were featured in the New Yorker Magazine.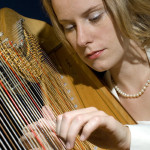 Harpist Franziska Huhn is a vibrant musical force as a soloist, chamber musician, pedagogue and orchestral performer. Ms. Huhn has given solo recitals throughout the United States and worldwide in Lithuania, Norway, Poland, Turkey, Georgia, Russia, Syria, Pakistan and Germany, including performances for German Presidents Johannes Rau and Horst Koehler at Schloss Bellevue. Ms. Huhn has been featured in recital on WGBH's "Live from Studio 1" and as part of New England Conservatory's First Mondays performance series. In 2007 Ms. Huhn's recording Harp Solo was released and features both contemporary and classical works for harp.
A 2003 Fromm Fellow, Ms. Huhn is known as a proponent of contemporary music for harp and performs works written especially for her by composers Daniel Pinkham, Lior Navok, and John Heiss. Ms. Huhn plays as part of contemporary chamber ensembles Callithumpian Consort, Collage New Music and Sound Icon. Since 2007 Ms. Huhn has served as a performer and coach at the Summer Institute for Contemporary Performance Practice (SICPP) at New England Conservatory. Ms. Huhn performs as part of harp and flute ensemble Duo Elysee based in Berlin, Germany. She has also performed as a substitute harpist with the Boston Symphony Orchestra as well as in orchestral positions with the Pacific Music Festival in Japan, the Gustav Mahler Youth Orchestra, and the Tanglewood Music Center in Lenox, Massachusetts.
Ms. Huhn established herself as an artist of distinction at a very young age, earning first prize in the prestigious Jugend Musiziert Competition in Germany at the age of fourteen. She was then invited to study on a full scholarship with Lucile Lawrence at Boston University and then continued her harp studies with Ann Hobson Pilot at New England Conservatory, where she became the first ever harpist to be awarded the Artist Diploma by the Conservatory in 2005. In 2007, she received an Artist Diploma from the Hochschule für Musik und Theater in Hamburg, Germany.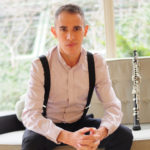 Juilliard-trained oboist Demetrios Karamintzas is equally at home in his native New York, Jerusalem, and Berlin. Immediately after receiving his Masters degree from The Juilliard School in 2004, he began full-time as principal oboist of the Jerusalem Symphony Orchestra, IBA, where he remained for seven years. Balancing his Israeli teaching and performing career, Karamintzas has been very active with the Barenboim-Said Foundation and Al Kamandjati music schools in Ramallah, and helped to build the first Palestinian youth orchestra, together with the Edward Said National Conservatory of Palestine.
Mr. Karamintzas has been featured as soloist with the Jerusalem Symphony Orchestra very frequently, with works ranging from the Baroque to the 20th century. He has performed as guest principal oboist with the Israel Philharmonic, the Hamburg Symphony Orchestra, and the Royal Scottish National Orchestra, with whom he performed in the Edinburgh International Festival. He has also performed at many other festivals, such as the Musikfest Schloss Wonfurt in Germany, 30TageKunst Festival in Berlin, Festival dei due Mondi in Spoleto, Italy, the Israel Festival, the Eilat International Chamber Music Festival, and the Tanglewood Music Center, where he was awarded the Ralph Gomberg Prize for Oboe. In November 2012 he founded a duo with the Bulgarian pianist Galya Kolarova.  No matter where he is in the world, Mr. Karamintzas keeps in close contact to his educational projects in Ramallah, which remain very dear to his heart.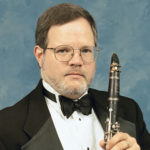 Active as an orchestral musician, recitalist, and chamber musician, clarinetist William Kirkley's performances have been called "emotional, committed, and intensely exciting" by the Boston Globe. Mr. Kirkley has performed to acclaim with the Boston Symphony Orchestra, the Boston Pops Esplanade Orchestra, the Dallas Symphony, the Santa Fe Opera, and other ensembles throughout North America. Currently principal clarinet of the Cape Ann Symphony and the Lexington Symphony, he is a faculty mentor with the Gordon Symphony and is on the music faculties at Gordon College and Salem State College. Mr. Kirkley is a core ensemble member of Boston Musica Viva and the Auros Group for New Music, commissioning and recording works for clarinet and chamber ensemble. He has also performed with the Boston Modern Orchestra Project, the Harvard Group for New Music, and Brandeis New Music. He has given recitals and master classes at many colleges and universities in the Northeast, including the New England Conservatory and Harvard  University.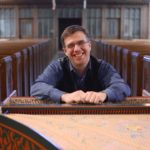 Andrus Madsen is an active performer on the organ, harpsichord clavichord and fortepiano. He studied organ with Doug Bush, harpsichord with Arthur Haas, clavichord and fortepiano with Peter Sykes.  He holds a BM degree in organ performance from Brigham Young University, an MM degree in musicology and MA and DMA degrees in harpsichord performance from the Eastman School of Music.  He currently resides in Newton, Massachusetts where he is the Minister of Music at Second Church in Newton.  He is the director and founder of the ensemble Newton Baroque, plays with Exsultemus, and appears from time to time with A Far Cry, and Open Gate.  
He has spearheaded a project combining the forces of Newton Baroque and Exsultemus to perform the entire cantata cycle of Georg Phillip Telemann during the year of 2011. This project has employed many of the finer Baroque specialists in the Boston area.  Madsen is known for his eloquent Baroque style improvisation.  He strives to play written repertoire as if he is improvising, while his improvisations often sound as if they had been notated.  His recording of keyboard music by Pachelbel, has received significant critical acclaim.  "Superb recordings of superb instruments by a musician who deserves to be better-known." (Michael Barone of pipedreams)  This album, played on organ, harpsichord and clavichord is available on Raven CD Recordings.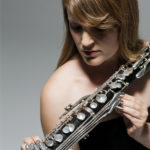 Clarinetist Rane Moore is well-regarded for her thoughtful, provocative interpretations of standard and cutting-edge contemporary repertoire. Fiercely devoted to the new music communities of the East Coast and beyond, Moore is a founding member of the New York based Talea Ensemble which regularly gives premieres of new works at major venues and festivals around the world. Ms. Moore has joined the award winning wind quintet, The City of Tomorrow, for the upcoming season, and is also a member Boston's Callithumpian Consort and Sound Icon.
Recent projects with saxophonist and MacArthur fellow, Steve Coleman, have yielded recordings and performances at The Villiage Vanguard, Newport Jazz Festival, Saalfelden Jazz Festival, and Jazz à la Villette in Paris. Moore is also a regularly invited collaborator with the International Contemporary Ensemble (ICE), Bang on a Can All-Stars, New York New Music Ensemble, Boston Musica Viva, Emmanuel Music, A Far Cry, Boston Modern Orchestra Project, Boston Philharmonic, Boston Landmarks Orchestra and the Boston Ballet Orchestra among others.
Ms. Moore's latest festival and series performances include high profile events at the Ojai Music Festival, Tanglewood Music Festival, Lincoln Center Festival, Wien Modern, Warsaw in Autumn, Darmstadt International Music Festival, Monday Evening Concerts in Los Angeles, Bludenzer Tage Zeitgemäßer Musik, Transit Festival in Belgium, Time Spans in Colorado, Contempuls 5 in Prauge, Sacrum Profanum in Krakow, June in Buffalo, as well as local and emerging series such as Monadnock Music, Rockport Music, Kingston Chamber Music Festival, Town Hall Concerts in Seattle, and Trinity Wall Street in New York.
In addition to her very active performing schedule, Ms. Moore is on the faculty of the Summer Institute for Contemporary Performance Practice at New England Conservatory and has served in the ensemble-in-residence and guest teacher for advanced students in composition and clarinet at many universities and conservatories around the world.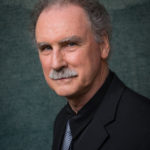 Donald Palma has an active career as a conductor, performer and educator. From 2004 to 2008 he was Director of Orchestras at the New England Conservatory and continues at that institution as Director of the NEC Chamber Orchestra. With the San Francisco Contemporary Music Players, Don received the ASCAP/Chamber Music America Award for Adventurous Programming twice during his tenure as Music Director. He has made three critically acclaimed recordings of American music with the Odense Symphony in Denmark, featuring works of Elliott Carter, Stephen Jaffe and Peter Lieberson. The Lieberson CD was nominated for a Grammy award in 2006.
A native New Yorker, Don was educated at the Juilliard School and joined Leopold Stokowski's American Symphony Orchestra at the age of 19. At 22 he joined the Los Angeles Philharmonic but soon returned to NYC to rejoin the recently formed Orpheus and Speculum Musicae, which then won the coveted Naumburg Award. He was principal bass of the National Arts Centre Orchestra under Trevor Pinnock and played principal bass for Leonard Bernstein for his recording of West Side Story. Don has performed with the Emerson, the Juilliard and the Borromeo Quartets, Lincoln Center Chamber Music Society, Da Camera Chamber Music Society and has appeared in recitals with Dietrich Fischer-Dieskau, Jean-Pierre Rampal and Jan De Gaetani. He appears regularly with the Bridgehampton Chamber Music Festival and is a member of the chamber music group Mistral and the North Country Chamber Players.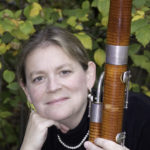 Margaret Phillips has established herself as New England's most sought-after contrabassoonist and performs in all the major ensembles of the Boston region. She has been a regular substitute and extra musician, both on bassoon and contrabassoon, with the Boston Symphony Orchestra/Boston Pops Orchestra since 1992. As part of the touring Boston Pops Esplanade Orchestra, Margaret has performed across the United States, toured Asia, and appeared at special events, including Super Bowl XXXVI. Margaret is a member of the Boston Philharmonic Orchestra, the Portland (Me.) Symphony Orchestra, and Rhode Island Philharmonic Orchestra.
She has been performing and recording pioneering new music with the Boston Modern Orchestra Project since its inception and can be heard on numerous recordings under the BMOP/Sound label. Margaret has been a part of Boston's opera scene, from Sarah Caldwell's Opera Company of Boston, to today's Odyssey Opera. Equally at home on the bassoon, she is a member of the Chameleon Arts Ensemble. Through her teaching appointment at Berklee College of Music, Margaret has performed and made Grammy-nominated recordings with artists as diverse as Paul Simon, Danillo Perez, and Trey Anastasio of Phish. As an educator, Ms. Phillips holds faculty positions at The Boston Conservatory of Music, and Berklee College of Music. She recently joined the faculty at Boston University, establishing a teaching studio in 2015.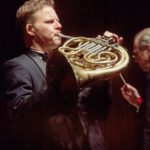 Timothy Riley horn has entertained audiences across the country while performing as Principal Horn with the 25th Anniversary National Tour of Les Miserables (2010-201). Formerly 4th Horn of the Springfield Symphony Orchestra, Tim has had extensive symphonic experience performing with the orchestras of Hartford, New Haven, Rhode Island, Boston, and Cleveland, while currently serving as Acting 2nd Horn of The Florida Orchestra.
Tim has earned degrees in horn performance from the University of Connecticut (BM), the Cleveland Institute of Music (MM), and the Yale School of Music (AD), while simultaneously spending his summers at the music festivals of Aspen, Kent Blossom, Colorado College, Bar Harbor, and Tanglewood.
Beginning this October, Tim will join the long-running North American Tour of the award-winning best musical, The Lion King.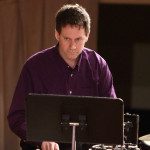 Percussionist Robert Schulz is known for his dynamic and multi-dimensional performances with many of the area's premier ensembles. Admired by instrumentalists, composers and conductors alike for his collaborative skills, his expertise extends beyond the traditional orchestral repertory to contemporary solo and chamber ensemble works as well as into jazz, improvisational forms and world music. Currently, Schulz is principal percussionist for the Boston Landmarks Orchestra, Boston Modern Orchestra Project, Boston Musica Viva, Dinosaur Annex Music Ensemble and Opera Boston. He will work on occasion with the Boston Symphony, Boston Pops, Boston Ballet, and Pro Arte orchestras as well as the Boston Chamber Music Society.  He has been a featured soloist with the Bank of America Celebrity Series on several occasions and twice a concerto soloist with BMOP, performing the Boston premiere of Tan Dun's Water Concerto in 2004 and the world premiere of Eric Moe's drumset concerto Kick and Ride in 2009. 
A featured recording artist on numerous commercially available recordings, his work was nominated for a Grammy Award in 2004 for Yehudi Wyner's The Mirror.  He has led his own group, the BeatCity Art Ensemble, in performances for the Celebrity Series in Boston, Lincoln Center in New York City, and the National Gallery of Art in Washington, D.C.  He has toured nationally and internationally with pipa virtuoso Wu Man from Carnegie Hall to Paris and was the featured guest soloist for the CrossSound Festival in Juneau, Alaska in 2006.  An experienced drummer in virtually all contemporary styles, he has performed at the Newport Jazz Festival with Dave Brubeck and as a last-minute substitute for the Boston Pops and the San Antonio Symphony.  Schulz has performed in countless pop, cover and original music bands dating back to the early 1980's.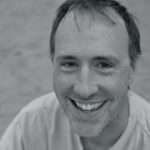 Deemed as both an "engaging" composer as well as a "sure, adept, and nuanced" percussionist by The Boston Music Intelligencer, Aaron Trant is an active musician in the Boston area and beyond.  Cited for his "melodic, if unpitched, voice" (Spendzine), Aaron's eclectic knowledge of classical, jazz, rock, contemporary and improvised music has made him an asset to many ensembles throughout the United States.  Aaron has received great acclaim for his original score and solo percussion performance of the Chris Marker film, La Jetée and is the co-founder, performer and composer for the After Quartet, one of the few groups dedicated to the art of live musical accompaniment of silent film. Aaron also acts as the assistant director, percussionist, and composer for both the Boston based new music groups Firebird Ensemble and Primary Duo. Recent commissions and performances of his work include collaborations with visual artist Yu-Wen Wu, soprano Lisa Saffer, Firebird Ensemble, Endy Emby, Mark Gould, Prana, Primary Duo, After Quartet, the Boston Modern Orchestra project's Club Cafe Series and the University of Massachusetts at Lowell Percussion Ensemble.  His percussion trio, Spiral, can be found on Bachovich Music Publications.  Aaron has twice received funding from the New England Foundation for the Arts/Meet the Composer, one of which to compose a new score for the Manfred Noa 1922 German silent film 'Nathan der Weise.'  The premiere, focusing on religious tolerance, took place at the Coolidge Corner Theater on September 11, 2011 as a ten year memorial to 9/11.  Aaron's playing can be heard on the Tzadik, Mode, New World, Red Chook, and BMOP/Sound labels.
Recent commissions and performances of his work include collaborations with visual artist Yu-Wen Wu, soprano Lisa Saffer, Firebird Ensemble, Endy Emby, Mark Gould, Prana, Primary Duo, After Quartet, the Boston Modern Orchestra project's Club Cafe Series and the University of Massachusetts at Lowell Percussion Ensemble.  His percussion trio, Spiral, can be found on Bachovich Music Publications.  Aaron has twice received funding from the New England Foundation for the Arts/Meet the Composer, one of which to compose a new score for the Manfred Noa 1922 German silent film 'Nathan der Weise.'  The premiere, focusing on religious tolerance, took place at the Coolidge Corner Theater on September 11, 2011 as a ten year memorial to 9/11.  Aaron's playing can be heard on the Tzadik, Mode, New World, Red Chook, and BMOP/Sound labels.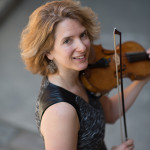 Violinist Katherine Winterstein enjoys a wide range of musical endeavors, as a chamber musician, orchestral musician, soloist, and teacher.  She holds a Bachelor of Music Degree from the Eastman School and received her Master's Degree from Boston University's School for the Arts.  Praised by critics for "livewire intensity" and for both "delightfully effective" and "memorably demonic" playing, she has performed on numerous series, such as Washington DC's Embassy Series, Boston's Ashmont Hill Chamber Music Series, the Staunton Music Festival, and the McIntire Chamber Music Series at the University of Virginia.  She is a member of the Mount Auburn String Quartet, and additionally appears regularly with the Craftsbury Chamber Players, Boston-based Chameleon Arts Ensemble and Providence-based Aurea Ensemble. She has appeared as soloist with several orchestras including the Wintergreen Festival Orchestra, the Champlain Philharmonic, the Boston Virtuosi, and the Vermont Symphony.  Ms. Winterstein is the concertmaster of the Vermont Symphony, the assistant concertmaster of the Portland Symphony, and she performs regularly with the Handel and Haydn Society, Boston Baroque and the Boston Modern Orchestra Project.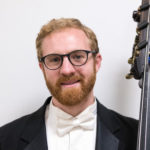 Nathan Varga maintains a vibrant career as a double bassist in the Boston area. His experience ranges from orchestral and chamber music to period performance, opera, and theater. He appears regularly with the Cape Symphony, Marsh Chapel Collegium, Bach Consort of Worcester, Grand Harmonie, and The Boston Philharmonic Orchestra. Other recent appearances include Nth Degree, Boston Opera Collaborative, Music from Salem New York, MetroWest Opera, Speakeasy Theatre Company, and the Martha's Vineyard Chamber Music Society.
Nathan holds degrees from Boston University and Baldwin Wallace College, having studied with Edwin Barker, Benjamin Levy, and Henry Peyrebrune. His orchestral training includes fellowships at Tanglewood Music Center, National Repertory Orchestra, Texas Music Festival, Brevard Music Festival, and Eastern Music Festival. Desiring to engage a diverse audience, he also enjoys playing original music and arranging covers with friends. Other interests include cycling, woodworking, and bicycle and auto-mechanics.
Share