Looking East
The Nason A. Hurowitz Memorial Concert
Friday, April 22 | Fitchburg Art Museum @7:30 PM
Sunday, April 24 | Jean McDonough Arts Center BrickBox @4 PM
(in-person and virtual options)
Edvard Grieg String Quartet No. 1 in g minor, Op. 27 listen
György Kósa Trio for Flute Viola and Cello  listen
Grażyna Bacewicz Piano Quintet No. 1  listen
For the final concert WCMS brings home music both familiar and fresh.  Edvard Grieg's astonishingly rich and lyrical string quartet is truly a masterpiece. Paired with Győrgy Kósa's warm-hued trio and Grażyna Bacewicz's outstanding folk- and dance-infused piano quintet, this program is rich with Eastern flavor.
Tickets
Adults $30-$40, Students $10, EBT/WIC $5, Youth under 17 free
Fundin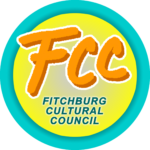 g provided in part by the Fitchburg Cultural Council (4/22), and the West Boylston Cultural Council (4/24), local agencies funded by the Massachusetts Cultural Council, a state agency.
WCMS would like to extend special thanks to the Barr Foundation, which is generously subsidizing all rental costs associated with the BrickBox Theater for calendar year 2022