Annual Tom Keil Memorial Concert | Nora Keil Birthday Concert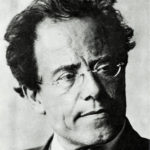 One of the most loved chamber works of all time, Schubert's "Trout Quintet" is full of grace, charm, and elusively beautiful melody, it's currents carrying a suffused joy. Then a chamber setting of Mahler's Fourth Symphony, visions of sublime beauty and scenes of terrible strife blended, to end with soprano Kendra Colton's voice calling us to the realms of angels.   
This concert is free and open to the public – It is Nora Keil's gift to the community! Join us for a post-concert reception and cash bar to meet the musicians.
With guests Donald Palma, conductor; Kendra Colton, soprano; Demetrios Karamintzas, oboe; Rane Moore, clarinet; Margaret Philips, bassoon; Timothy Riley, French horn; Nathan Varga, double bass; Aaron Trant, and Piero Guimaraes,  and percussion; Kevin Galie, harmonium
Saturday, September 23  7:30 PM
Mechanics Hall
321 Main Street, Worcester
Pre-concert talk 7pm
Tickets: Free Admission, reservations required
Program

SCHUBERT Piano Quintet in A Major, D. 667, "The Trout"
MAHLER Symphony No. 4 in G major, arranged for chamber ensemble
Share