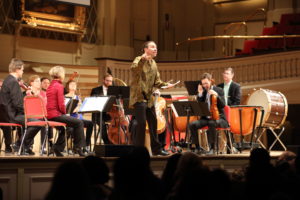 2019-2020 Season Tickets on sale now!
SUBSCRIBER BENEFITS
Click the link to purchase a Subscription
• Up to 20% off on single ticket prices
• No ticket fees
• Free ticket exchanges
• 10% discount off additional ticket purchases throughout the season.
FULL SEASON (7 concerts) 20% discount
Choose all seven concerts, mix and match venues if you choose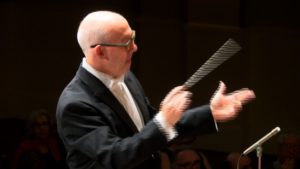 MAIN STAGE SERIES (4 concerts) 15% discount
American Expressions, Night Music, A Seasonal Offering, Elegy
CAFÉ CONCERT SERIES (3 concerts) 15% discount
A Slice of Pie, Of Birds and Flowers, Music at the Fair
Dinner ticket includes tax and gratuity (alcohol not included).
CHOOSE YOUR OWN:
Select 3-6 concerts and save 10%. Discount will be applied automatically.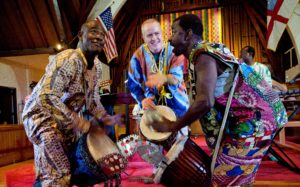 Single Tickets:  
MAIN STAGE
Adults $25-$36, Students $10, Youth 17 and under free admission
**$5 admission to all Main Stage concerts with EBT or WIC card. For advanced reservations, use discount code EBTFIVE online (you will need to present your card at the door).
CAFÉ CONCERTS:
Dinner w/ Concert $55 and $66, Concert only $30
Very Open Rehearsals:
$80 per person, click the link to reserve (this is a donation, not a ticketed event)

September 22, 2019  SOLD OUT
January 5, 2020  There are a few seats remaining. The online reservation system has been temporarily suspended until January 2.
March 29, 2020

**"EBT Card to Culture is a collaboration between the Mass Cultural Council and the Executive Office of Health and Human Services' Department of Transitional Assistance. Did you know anyone with a Massachusetts-issued EBT (Electronic Benefits Transfer) card can get reduced or free admission into more than 150 cultural organizations across the Commonwealth? Access the power of culture with your EBT card – see the full list of participating organizations online
Subscription packages do not include Very Open Rehearsal fundraising events.
All tickets are non-refundable
Exchanges based on availability
Please call our office at 508-757-5006 if you have any trouble ordering online. We are happy to process your order by phone.
[
Back to top Tickets and Subscriptions
]