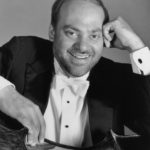 Originally from Long Island, New York, Anthony D'Amico, double bass, is in demand as a freelance musician throughout the New England area. He is a member of the Rhode Island Philharmonic, and the Portland and Springfield Symphonies, as well as serving as principal bass of the Boston Modern Orchestra Project, the Boston Philharmonic, and Opera Boston. During the summers he has recently served as principal bass of the New Hampshire Music Festival Orchestra, and currently participants in the Sebago-Long Lake Chamber Music Festival of Maine. His recording of the Elliot Schwartz Chamber Concerto I with the Boston Modern Orchestra Project was recently released on the BMOP/Sound label. A versatile artist, Mr. D'Amico's career routinely encompasses a myriad of styles including symphonic and chamber music, jazz ensembles and musical theater productions. He is a dedicated educator, and serves on the faculties of the New England Conservatory of Music Preparatory Division, the Walnut Hill School, and Project STEP.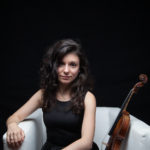 Violinist Lilit Hartunian enjoys a varied and active chamber music career, ranging from the Boston Symphony Orchestra Insights Series – in which she performed contemporary works on Symphony Hall stage – to Vellumsound, her one-year chamber music residency at the Museum of Fine Arts Boston, in which she curated and performed a season of chamber music paired with visual art in the museum's collection. Described as "brilliantly rhapsodic" by the Harvard Crimson, Ms. Hartunian has appeared as soloist at the SEAMUS, SCI, NYCEMF, Open Sound, and Third Practice festivals, as well as in a 2016 CD release by Ludovico Ensemble.  Praised by the Boston Musical Intelligencer for her "Paganiniesque virtuosity" and "captivating and luxurious tone, Lilit Hartunian has recently performed with Boston Modern Orchestra Project, Vermont Symphony, Sound Icon, Odyssey Opera, Callithumpian Consort, Guerilla Opera, and other leading ensembles. Ms. Hartunian has premiered a number of new works written for her by leading composers, and was chosen as one of twelve USA violinists to attend the Lucerne Festival Academy under the direction of Pierre Boulez.  In addition to her performance career, Ms. Hartunian serves on violin and chamber music faculty at The Rivers School Conservatory.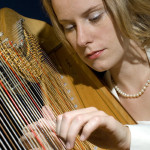 Harpist Franziska Huhn is a vibrant musical force as a soloist, chamber musician, pedagogue and orchestral performer. Ms. Huhn has given solo recitals throughout the United States and worldwide in Lithuania, Norway, Poland, Turkey, Georgia, Russia, Syria, Pakistan and Germany, including performances for German Presidents Johannes Rau and Horst Koehler at Schloss Bellevue. Ms. Huhn has been featured in recital on WGBH's "Live from Studio 1" and as part of New England Conservatory's First Mondays performance series. In 2007 Ms. Huhn's recording Harp Solo was released and features both contemporary and classical works for harp.
A 2003 Fromm Fellow, Ms. Huhn is known as a proponent of contemporary music for harp and performs works written especially for her by composers Daniel Pinkham, Lior Navok, and John Heiss. Ms. Huhn plays as part of contemporary chamber ensembles Callithumpian Consort, Collage New Music and Sound Icon. Since 2007 Ms. Huhn has served as a performer and coach at the Summer Institute for Contemporary Performance Practice (SICPP) at New England Conservatory. Ms. Huhn performs as part of harp and flute ensemble Duo Elysee based in Berlin, Germany. She has also performed as a substitute harpist with the Boston Symphony Orchestra as well as in orchestral positions with the Pacific Music Festival in Japan, the Gustav Mahler Youth Orchestra, and the Tanglewood Music Center in Lenox, Massachusetts.
Ms. Huhn established herself as an artist of distinction at a very young age, earning first prize in the prestigious Jugend Musiziert Competition in Germany at the age of fourteen. She was then invited to study on a full scholarship with Lucile Lawrence at Boston University and then continued her harp studies with Ann Hobson Pilot at New England Conservatory, where she became the first ever harpist to be awarded the Artist Diploma by the Conservatory in 2005. In 2007, she received an Artist Diploma from the Hochschule für Musik und Theater in Hamburg, Germany.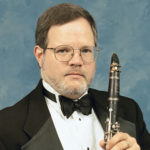 Active as an orchestral musician, recitalist, and chamber musician, clarinetist William Kirkley's performances have been called "emotional, committed, and intensely exciting" by the Boston Globe. Mr. Kirkley has performed to acclaim with the Boston Symphony Orchestra, the Boston Pops Esplanade Orchestra, the Dallas Symphony, the Santa Fe Opera, and other ensembles throughout North America. Currently principal clarinet of the Cape Ann Symphony and the Lexington Symphony, he is a faculty mentor with the Gordon Symphony and is on the music faculties at Gordon College and Salem State College. Mr. Kirkley is a core ensemble member of Boston Musica Viva and the Auros Group for New Music, commissioning and recording works for clarinet and chamber ensemble. He has also performed with the Boston Modern Orchestra Project, the Harvard Group for New Music, and Brandeis New Music. He has given recitals and master classes at many colleges and universities in the Northeast, including the New England Conservatory and Harvard  University.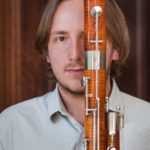 Bassoonist Jensen Ling is an active orchestral and chamber musician in the New England area. Originally from Boca Raton, Florida, he is a keen interpreter of a broad expanse of repertoire, from the Bach canon and standard repertory to Gubaidulina and Sciarrino. Jensen frequently appears in and around Boston with the Orchestra of Emmanuel Music, Cantata Singers, the Boston Ballet Orchestra, Boston Modern Orchestra Project, Odyssey Opera, Back Bay Chorale, New Bedford Symphony, Albany Symphony, Vermont Symphony, Boston Philharmonic, Radius Ensemble and Sound Icon. He has also appeared at the Rockport Chamber Festival and was named a Lorraine Hunt Lieberson Fellow for the 2016-2017 Season at Emmanuel Music. He has played under the baton of Ludovic Morlot, Joseph Silverstein, Robert Spano, Gunther Schuller, Maxim Shostakovich, and John Harbison, among others. Jensen studied at The New England Conservatory of Music and Boston University with Boston Symphony bassoonists Gregg Henegar and Richard Ranti, and with Palm Beach Opera bassoonist, Michael Ellert, prior to moving to Boston. Additional studies include chamber music with John Heiss. Currently, Jensen makes his home in the great neighborhood of Lower Allston, where he lives with his wife Anna, a violist, and their cat, Pig.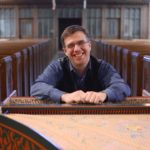 Andrus Madsen is an active performer on the organ, harpsichord clavichord and fortepiano. He studied organ with Doug Bush, harpsichord with Arthur Haas, clavichord and fortepiano with Peter Sykes.  He holds a BM degree in organ performance from Brigham Young University, an MM degree in musicology and MA and DMA degrees in harpsichord performance from the Eastman School of Music.  He currently resides in Newton, Massachusetts where he is the Minister of Music at Second Church in Newton.  He is the director and founder of the ensemble Newton Baroque, plays with Exsultemus, and appears from time to time with A Far Cry, and Open Gate.  
He has spearheaded a project combining the forces of Newton Baroque and Exsultemus to perform the entire cantata cycle of Georg Phillip Telemann during the year of 2011. This project has employed many of the finer Baroque specialists in the Boston area.  Madsen is known for his eloquent Baroque style improvisation.  He strives to play written repertoire as if he is improvising, while his improvisations often sound as if they had been notated.  His recording of keyboard music by Pachelbel, has received significant critical acclaim.  "Superb recordings of superb instruments by a musician who deserves to be better-known." (Michael Barone of pipedreams)  This album, played on organ, harpsichord and clavichord is available on Raven CD Recordings.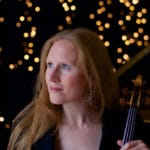 British-American violinist, Louisa Stonehill has performed in Germany, Austria, Spain, throughout Eastern-Europe, Canada, Mexico, UK and across the USA. Her performances are recognized for being "open-hearted and superbly characterized," (The Glasgow Herald) and Gramophone magazine branded her a "passionately committed advocate.". A committed chamber-musician, Louisa is most often seen alongside pianist Nicholas Burns as part of the Steinberg Duo. Together, they have recorded three albums for Nimbus Alliance and their latest album was released in March 2017 on the Lyrita label.
Louisa's recent and upcoming recital appearances include the Redfern Arts Center, Apple Hill Center for Chamber Music, Rolston Hall at The Banff Centre and the 1901 Arts Club on London's Southbank. Her work has been broadcast by BBC Radio 3 in the UK and Radio Marabu in Germany.
Equally at home with orchestral music, Louisa performs regularly with Vermont Symphony, Albany Symphony, City of London Sinfonia, Britten Sinfonia and BBC Concert Orchestra. She has also worked with the Royal Philharmonia Orchestra, Bournemouth Symphony Orchestra, City of Birmingham Symphony Symphony Orchestra and Opera Holland Park. She has regularly performed at the BBC Proms in London and has often broadcast for BBC TV and radio.
A skilled and experienced educator, Louisa has always enjoyed teaching alongside her performing career. She has recently joined the faculty at Keene State College, New Hampshire and earlier this year she adjudicated The Leonard Smith Duo Competition before giving a public masterclass at Trinity Laban Conservatoire in London. She has coached young ensembles at The Royal College of Music, London and from 2009-2016 she ran a thriving private music studio in London.
In 2011, Louisa transformed a disused a shop unit into a studio space dedicated to chamber music along with her husband. Every month they opened their doors to the public, giving a Sunday evening recital. The 25-seat space offered the opportunity for audiences to experience music in a unique, authentic and intimate setting.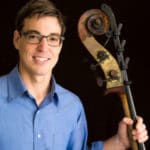 Thomas Van Dyck has been a member of the Boston Symphony Orchestra's double bass section since January 2013. An avid chamber musician and recipient of the Maurice Schwarz Prize at Tanglewood and the Lorraine Hunt Lieberson Prize, he has played chamber music at the Mostly Mozart Festival, New York City's Town Hall and Carnegie Hall, the Kennedy Center, Harvard University's Houghton Library chamber music series, Bay Chamber Concerts in Rockport, Maine and Kingston Chamber Music Festival in Rhode Island, among many others. He is a frequent guest with the Boston Chamber Music Society and has collaborated with the Borromeo, Ying, Lydian and Parker String Quartets.
Thomas was a founding member of A Far Cry and is a member of East Coast Chamber Orchestra (ECCO). A former member of the New World Symphony, he has played with the San Francisco Symphony, Detroit Symphony Orchestra, and San Diego Symphony. Thomas received his bachelor's degree at Rice University studying with Paul Ellison and his master's at Boston University with Ed Barker.
In addition to enjoying a diverse performing career, he has been a guest teacher at NEC, San Francisco Conservatory, Boston University, and the Hartt School of Music, and a faculty member at the Longy School of Music and Boston Conservatory.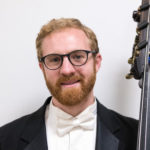 Nathan Varga maintains a vibrant career as a double bassist in the Boston area. His experience ranges from orchestral and chamber music to period performance, opera, and theater. He appears regularly with the Cape Symphony, Marsh Chapel Collegium, Bach Consort of Worcester, Grand Harmonie, and The Boston Philharmonic Orchestra. Other recent appearances include Nth Degree, Boston Opera Collaborative, Music from Salem New York, MetroWest Opera, Speakeasy Theatre Company, and the Martha's Vineyard Chamber Music Society.
Nathan holds degrees from Boston University and Baldwin Wallace College, having studied with Edwin Barker, Benjamin Levy, and Henry Peyrebrune. His orchestral training includes fellowships at Tanglewood Music Center, National Repertory Orchestra, Texas Music Festival, Brevard Music Festival, and Eastern Music Festival. Desiring to engage a diverse audience, he also enjoys playing original music and arranging covers with friends. Other interests include cycling, woodworking, and bicycle and auto-mechanics.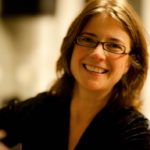 A native of Germany, violinist Christine Vitale studied at the Folkwang Hochschule in Essen, with Vesselin Parashkevov, before she came to the United States in 1995. As a recipient of the Starling Scholarship Award she continued her undergraduate studies at the University of Cincinnati College-Conservatory of Music (CCM) with Kurt Sassmannshaus and Piotr Milewski, as well as with Dorothy DeLay. She graduated in 2000 with a Masters of Music degree from Boston University College of Fine Arts, where she studied with the concertmaster of the Boston Symphony Orchestra Malcolm Lowe. Ms. Vitale is a member of the Boston Ballet Orchestra and she regularly performs with the Boston Landmarks Orchestra, the Boston Pops and the Boston Symphony Orchestra. Since 2017, she has been acting concertmaster of the Boston Ballet Orchestra.
While maintaining her career as a violinist in Boston, Ms. Vitale also earned a Doctorate degree in Counseling Psychology with a specialization in Sport/Performance Psychology from Boston University. As a psychologist, Ms. Vitale works with individuals to implement a personalized program of mind-based skills to optimize performance. She has helped musicians and athletes perform well under pressure and deal productively with aspects such as performance anxiety, concentration issues, low confidence, motivational and time management problems.
The Musicians of Crocodile River Music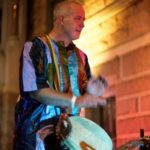 In 2011 Zach Combs founded Crocodile River Music after returning from an inspirational fellowship in West Africa. As the Director of Crocodile River Music, Zach works to bring the music, art, and culture of Africa to New England and beyond in an effort to bridge the cultural gap. Zach is responsible for helping to oversee musicians and performances, book world-music productions, and develop educational programs and corporate leadership events. As a skilled drummer and performer himself, Zach performs in educational presentations, drum workshops, dance classes, and theater performances, and shares his skills through an instructional video he produced on djembe music titled Mali Djembekan. Zach majored in Anthropology at Connecticut College with a minor in African Studies and a focus in Elementary Education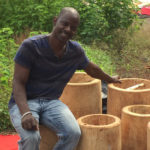 Issa Coulibaly, Djembe Master Drummer, is a key performer in our workshops, school residencies, and drum circles, providing educational entertainment and lessons to audiences of all ages and skill levels. Issa began studying the djembe and djun-djun in his home city of Bamako, Mali when he was only 11 years old. He then took his talents on the road and earned his reputation as a vocalist and mesmerizing performer while touring Africa and Europe. Today, Issa continues to travel from Maine to Puerto Rico, facilitating retreats and performing as the lead drummer and musical director for a variety of African dance troupes, including Crocodile River Music's own Didakan. His CD debut,"Foliba," highlights his flamboyant playing style and original arrangements of traditional songs.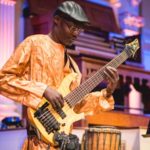 Born in Senegal, West Africa, Thierno Camara studied classical piano and flute as a child, which led him to play piano in an American pop band called Laser. At age 15, Thierno put his own Afro-pop band together and began his songwriting career. When the bassist of his group left the band, Thierno learned the bass out of necessity, but soon realized that the electric bass was his preferred instrument. A few years later, he formed Sora, a group that utilized traditional West African musicians and sounds. His skills and talent did not go unnoticed, and he was soon freelancing and touring the world with some of Africa's greatest stars, including Moussa Ngom, Cheick Lo, Kine Lam, and Thione Seck. Settling in New York City in 1998, Thierno performed and recorded with noted jazz artists Ornette Coleman, Greg Osby, and Cornelius Kreusch. Thierno joined Crocodile River Music in 2015 and is now in demand as both a bassist and recording engineer.  He recently released his first CD album.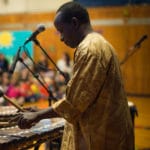 Balla Kouyaté, Balafon Virtuoso, is one of Crocodile River Music's concert and educational programming performers, bringing his background in music and oral history to life for audiences. He learned his instrument, the balafon, from his father, who is the guardian of the world's first balafon which dates back to the 13th century and is recognized by UNESCO as one of the Masterpieces of the Oral and Intangible Cultural Heritage of Humanity. With his deep musical history, Balla is widely considered to be among the greatest balafon players in the world today and can play two balafons effortlessly at one time. Balla has been featured on over 45 albums, including Angelique Kidjo's Grammy-nominated "Oyo" and Yo-Yo Ma's Grammy-winning "Sounds of Joy and Peace."