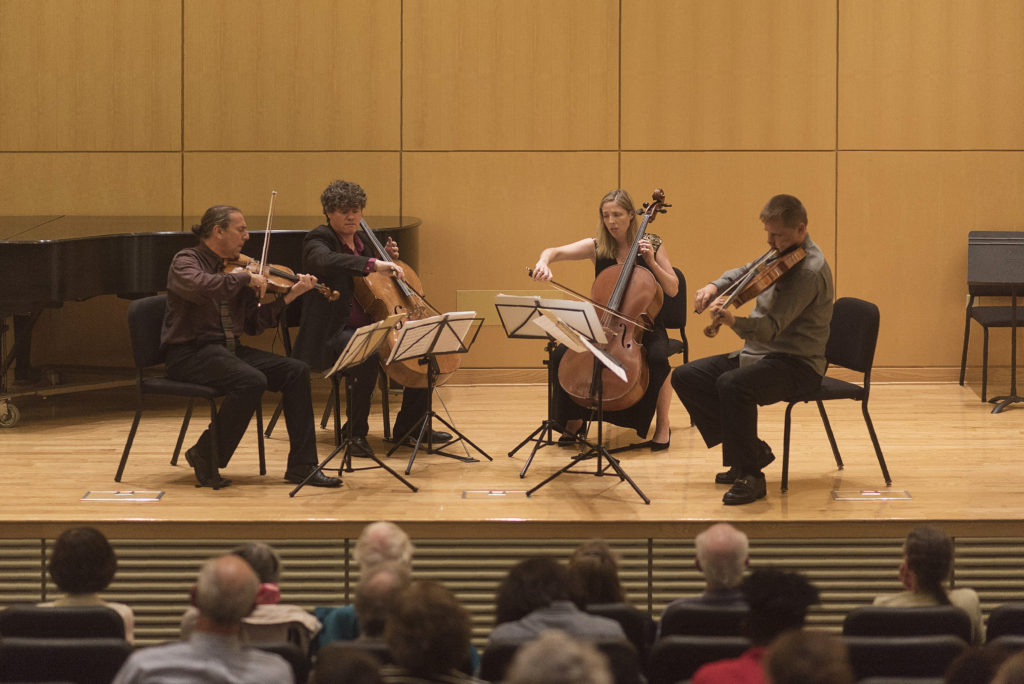 Tickets on sale now for 2019 ChamberFest Summer Concerts!
CONCERT I – Vienna to New York
Wednesday, July 3, 2019
POPPER Requiem for Three Cellos and Piano, Op. 66
WEIR Unlocked for Solo Cello
BRAHMS Piano Quartet in C minor, Op. 60
CONCERT II – Love and Sadness
Thursday, July 11, 2019
MOZART Piano Trio in C major, KV 548
MONTGOMERY Duo for Violin and Cello
SCHUMANN Piano Quartet in Eb major, op. 47
WCMS Musicians: Rohan Gregory, violin; Peter Sulski, viola; David Russell and Ariana Falk, cello
GUEST: Jacob Mackay, cello (Concert I) and Yelena Beriyeva, piano
ChamberFest concerts are held at Traina Center for the Arts | Razzo Hall
Clark University, 92 Downing Street, Worcester
Concerts begin at 8:00 PM with a pre-concert talk at 7:30
Tickets $35 Adults, $15 per adult ChamberFest families, $10 Students, Youth under 17 free
$5 EBT card holders (you must show your card at the door)
Purchase an Adult ticket for both concerts and receive a 20% discount using discount code SUMMERMUSIC2019 at checkout  Discount good through July 1.