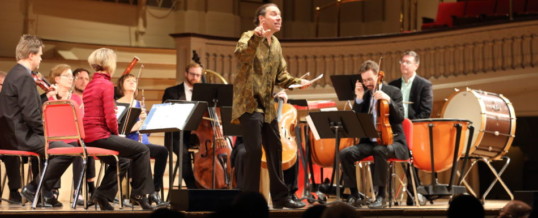 Events and Marketing Coordinator Job Description:
We are seeking an outgoing, motivated, creative, and collaborative individual to serve as Events and Marketing Coordinator. The selected candidate will be responsible for assisting in the daily operations of the organization, which includes box office, concert and event planning, communications, and coordinating its marketing efforts. The position is 20-35 hours a week and requires a flexible work schedule.
Qualifications:
Interested candidates must have a Bachelor's Degree in Arts Management, Communications, Marketing, Event Planning, or a similar discipline; and at least three years of relevant work experience.
The following skills/experience are essential to success in this position:
Strong writing skills
A CRM such as Salesforce or PatronManager
Excel, Dropbox, Google Docs
Social media marketing
InDesign or other design programs
Photoshop
Salary:
Commiserate with experience
How To Apply:
Please email resume and cover letter to tracy@worcesterchambermusic.org or mail to Worcester Chamber Music Society, 323 Main Street | Mechanics Hall, Worcester MA, 01608.
Apply by:
April 20, 2018
Share