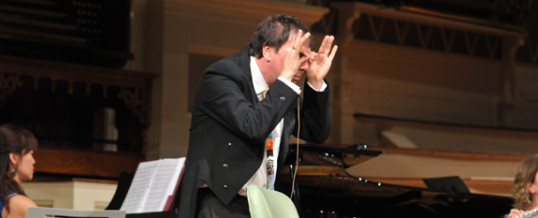 Saint-Saens has created a delightful, heart-warming and humorous musical depiction of a veritable zoo full of animals. Aided by the witty poems of Ogden Nash as updated by our own narrator Rohan Gregory, this is entertainment for young and old alike. Musicians become Elephants, Kangaroos, Donkeys, Fish and of course, the king of the jungle, the Xylophone! Bring the kids, they'll laugh, you'll cry! Or perhaps you'll laugh and they'll cry, either way it's fun, fun fun!
Featuring performances by Neighborhood Strings and artwork inspired by the music, created by students at Dawson Elementary School in Holden.
Bring a new or gently used book to donate to Reliant Medical Group Foundation's Reach Out and Read program and you will be automatically entered into a raffle to win a free family pass to the EcoTarium.
Sunday, March 5, 2017  3:00-4:00 PM
Mechanics Hall
321 Main Street, Worcester
Free Admission (reservations are not required)
With guests Robert Schulz, percussion; William Kirkley, clarinets; and Anthony D'Amico, double bass
This concert is funded in part by a grant from the Shrewsbury Cultural Council, a local agency funded by the Massachusetts Cultural Council, a state agency.
Share